Thank you for taking the time to visit our website. Please feel free to browse through the other areas of our site for information on our team, location, events and contact details.
TRIBUTE TO THE LATE JOAN McALISTER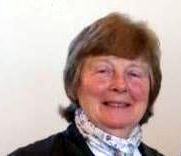 In writing a tribute to our late colleague, Joan, it is difficult to adequately express the sense of loss and shock at the sudden "Homecall" of someone whose life and ministry has been shared by so many for almost five decades.
However, it is a privilege to have the opportunity to express our gratitude to God, to her family and friends our deepest thoughts about Joan. Her dedication was a challenge to us all. Read More

OUR HISTORY - In 1936, the Irish Evangelistic Band was formed to take the Gospel to people in rural Ireland. During the succeeding years, the good seed of the Gospel has been spread by means of Gospel missions, Christian bookshops, the IEB Youth Movement, literature distribution, home-to-home evangelism, outreach teams and in other practical ways.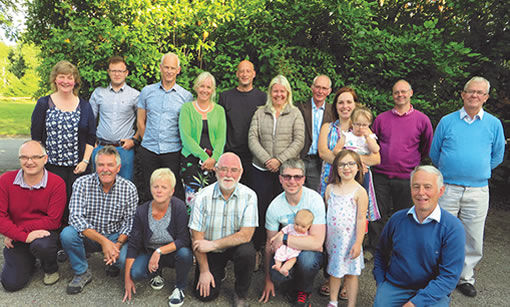 OUR VISION STATEMENT
• To see people in Ireland come to faith in God through Christ-centred evangelism.
• To encourage Christians to a deeper life of consecration and holiness through Bible Study and teaching.
• To encourage missionary involvement worldwide.
OUR MOTTO
"To preach the unsearchable riches of Christ" (Ephesians 3:8).
IEB TODAY
We have full-time workers and part-time workers who are engaged in evangelism and distribution of literature. Many other people are involved with us on a voluntary part-time basis as they work on our visitation teams, in our bookshops and in administration.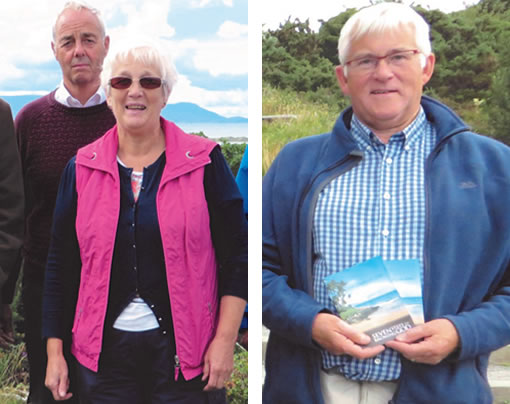 IEB COMMITTEE MEMBERS
Chairman: Mr Eric Hammond
Vice-chairman: Mr Denzil McIlfatrick
Members: Mr Wesley Armstrong, Mr Tom Condell, Mr Leslie Hadnett, Mr Henry Jordan, Mr Victor Niblock, Mrs Olive Orr, Mr Walter Pringle, Miss Vera Smith and Mr Robert Sturgeon.
MAIN ASPECTS OF OUR MINISTRY
Outreach teams where distribution of Gospel booklets is carried on for six months each year. Refreshments and Christian booklets distributed free of charge at The National Ploughing Championships. Gospel Praise Evenings in hotels, community centres and care centres. Postal Distribution of literature by The Irish Postal Service, An Post, into every county in the Republic of Ireland. Sale of Christian literature through Real Life, our Bookshop in Enniskillen, and also Cavan Christian Bookshop. Distribution of Saint Patrick booklets at large events such as the Saint Patrick's Day Parades each year. We thank God for His faithfulness, for answers to prayer as we see evidence of God's work in the lives of people with whom we have contact and for those who have come to faith in Christ. We praise God for all that has been accomplished through our evangelism programme. Thank you for your prayers which make such a difference.
IS GOD CALLING YOU?
We need more people to answer God's call and join us in outreach. If God is calling you, please contact us using the contact details. 'I heard the voice of the Lord, saying, Whom shall I send, and who will go for us? Then said I, Here am I; send me' (Isaiah 6:8). In these troubled times people need the Lord and it is important for us to realise the urgency of reaching them with the Gospel before it is too late. Our commitment is to do all we can and use every means we can to bring to people the life-changing message of the Gospel. We thank God for answered prayer and for His faithfulness.

Ireland needs a Saviour,
This Isle so green and fair
Is burdened with sin and with broken lives,
And few there are who care.

Souls are drifting downward,
Precious souls for whom Christ died,
Oh carry the message to Irish hearts,
Of Jesus the crucified.
Will you help us carry the message?
'The entrance of Thy Words giveth Light' (Psalm 119:130).
OUTREACH / MISSION SUMMER 2020
Fanad, Donegal
Thurs 14 May to Tues 2 June
Inishowen, Donegal
Fri 5 to Tues 30 June
Achill
Sat 18 to Sat 25 July
Westport
Fri 24 to Sun 26 July
Croagh Patrick
Sat 25 and Sun 26 July
Belmullet
Sat 25 July to Sat 1 August
Roscommon / Mayo
Sat 15 to Sat 22 August
Please Note: The above Outreach Events are cancelled as result of Coronavirus pandemic.
THE NATIONAL PLOUGHING CHAMPIONSHIPS
September 2020
Please Note: The National Ploughing Championship event has been cancelled as result of Coronavirus pandemic.

All dates in the will of the Lord.

'In everything by prayer and supplication with thanksgiving
let your requests be made known unto God' ( Philippians 4:6).


Jesus said unto His disciples,
'The harvest truly is plenteous, but the labourers are few;
Pray ye therefore the Lord of the harvest,
that He will send forth labourers into His harvest'
(Matthew 9:37, 38).