Real Life Enniskillen

A wide selection of resources is available:
Bibles.

Books – including theologies, devotional books, commentaries, biographies, children's books and Christian fiction.

Christian music, both traditional and contemporary Greeting cards and gifts.

Christian DVDs.

Computer software.

Address:
Real Life Bookshop,
8 Dublin Road,
Enniskillen,
County Fermanagh
BT74 6HH.
Orders may be placed by:
Telephone:
028 6632 2400 (from NI) or 048 6632 2400 (from RoI)
Email: real-life@btconnect.com

Cavan Christian Bookshop
The Cavan Christian Bookshop is manned by a team of dedicated volunteers and encouraged by the invaluable assistance of the Enniskillen Real Life workers. We are also very encouraged by the faithful support we receive from local clergy and pastors. A variety of Christian literature, cards for every occasion, Sunday School prizes, an assortment of Bibles, prayer books, hymn books, CDs, DVDs and other Christian resources are available.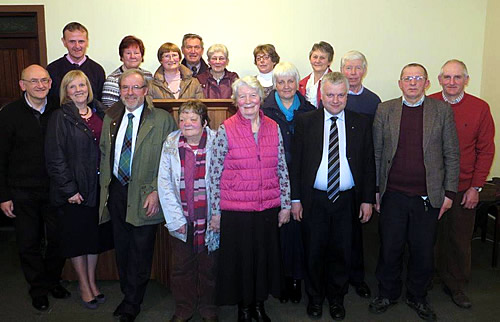 Cavan Christian Bookshop Volunteers


Address:
Cavan Christian Bookshop,
22a Bridge Street,
Cavan,
County Cavan.
Telephone:
00 353 49 4361418 (from NI)
049 4361418 (from RoI)


Telephone Ministry: Life questions answered from the Bible - call 'Answers on the Bible' on 00 353 49 4361418 (from NI)
or 049 4361418 (from RoI). Lines open from 7pm to 7am. You may also call this number to order any of the resources from our bookshop.